If you take a drive down Dartmouth Road or Industrial Avenue in Penticton, it's clear to see that
metal roofs
are the preferred choice for commercial and industrial buildings. From warehouses and mills to factories and storage facilities, metals roofs are everywhere in Penticton—here's why!
The initial cost of metal roofing is typically higher than traditional asphalt, concrete, or composite roofs—but the longevity of metal is far greater. The durability and strength of metal roofs make it a much more affordable choice for commercial construction because there are fewer repairs and maintenance calls needed in the long run.
With the rising costs of utilities, businesses are always looking to save money. Metal roof panels are an ideal choice for industrial buildings because they are more energy efficient than traditional roofs. Metal roofs often have a reflective coating that prevents the
sun's rays
from heating up the inside of the building. The seamless construction of the panels also keeps warm air inside — creating a more consistent interior temperature any time of year. Choosing a lighter metal roof colour can also help
keep things cool
.
Metal roofing suppliers are installing more metal roofs than ever on commercial buildings because of their fire-resistant properties. With Penticton's hot, dry climate and
risk from wildfires
like the 2021 Skaha Creek wildfire, businesses need added protection from fire. Traditional asphalt or wood-shingled roofs contain accelerants like adhesives, tar, and plastic leak barriers. Metal roofs naturally resist fire because they don't contain flammable materials—making them an ideal choice for the industrial district.
Easier Maintenance and Repairs
Metal roofs are perfect for commercial buildings because they're easier to repair than traditional roofs. Learn more here about
metal roof panels
– if damaged or you need to put on a coat of metal roof paint, your roofing specialist can remove a single panel instead of replacing the whole roof. Small sections of asphalt or wood-shingled roofs can be repaired, but it's expensive and time-intensive—creating extended disruptions to your business. Metal roof repairs are simple and streamlined to limit operational delays.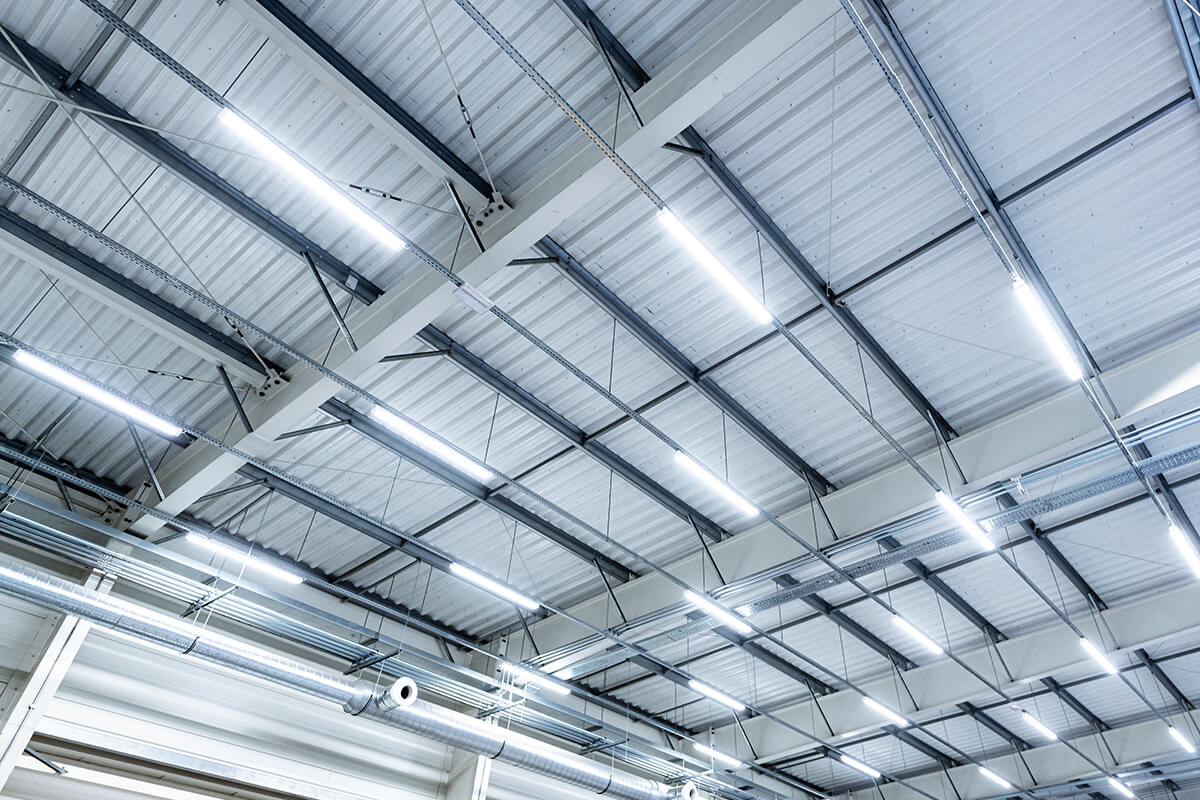 Our team at Nielsen Roofing has built a reputation for exceptional quality and customer service for over 75 years. We provide expert installation and maintenance of industrial and residential roofs in Penticton and neighbouring communities.
Contact us
for an onsite visit today!