There are several specialized products we use for metal roofing installations in Penticton. Our first step is your on-site or pre-build consultation. We're going to recommend the best roofing solution for the size of your house, architectural style and budget.
Metal roofs are highly efficient and low maintenance for lifelong home protection. When properly installed, your metal roof will last as long as your house with a manufacturer's warranty of up to 50 years to prove it. Extremely durable, metal roofing material withstands all seasonal elements, including high winds, hail and snow load. They don't corrode or crack and come in a huge selection of colours and styles that mimic slate, cedar and Mediterranean tiles.
Homeowners can add solar panels to metal roofs for environmental benefits. Our professional roofers in Penticton install solar brackets to house the panels where natural energy can be harvested. In the sunny Okanagan, solar roofing solutions make a lot of sense, considering our long hot days in summer. If you're worried about the intense heat of the South Okanagan, don't be, as panels coated with ceramic pigment can take the heat and reflect UV from entering the attic space. Metal roofs do not attract lightning but if it does strike naturally, their conductivity provides a low resistance path to the earth for increased safety. As a solution for large industrial and commercial buildings, metal roofing offers more than customized style. Read more here:
What Is Roof Cladding?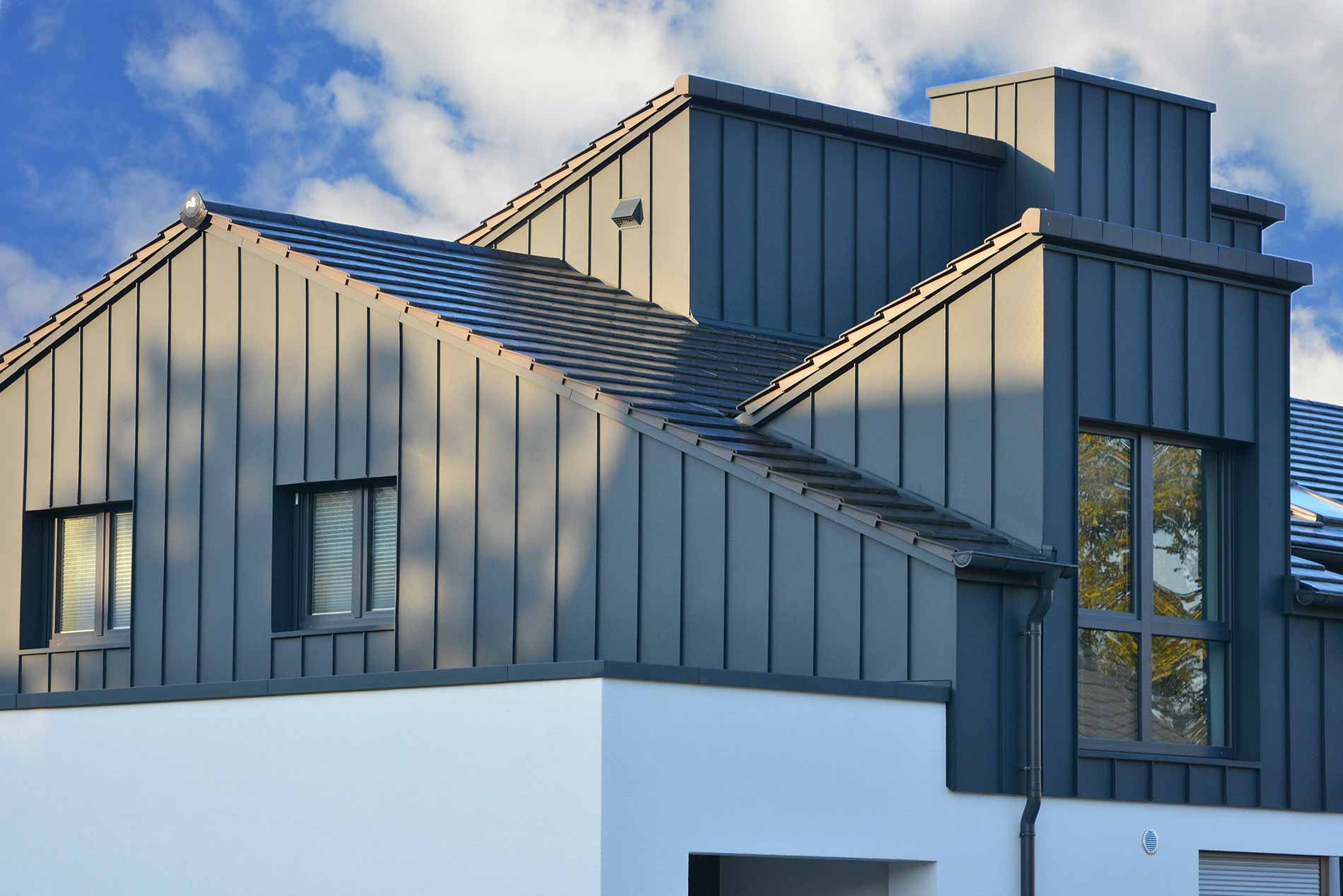 Call Us For Professional Roofing Installations in Penticton
When you need to hire a reliable contractor, call the team at Nielsen Roofing & Sheet Metal Ltd. We serve the South Okanagan with the highest standard roofing installations in the industry. We are locally owned and as long-term community members, work hard to maintain our reputation as Penticton's first choice as a professional roofing company.