A quality metal roof is ideal for residential and commercial buildings because of its durability. Have you wondered if they absorb heat? Can one add a heat reflective coating to save on energy costs? The answers are yes! At Nielsen Roofing, we can tell you all about your choices in coatings that reflect sunlight from the roof's surface and reduce the amount of heat the building needs to absorb.
How do heat reflective coatings work?
Roofs treated with heat reflective coatings repel sunlight and UVA and UVB light. These harmful rays can cause damage to traditional-style roofs by breaking down the shingles and glue prematurely. Metal roofs treated with a heat reflective coating are designed to help regulate a building's temperature. The heat from the sun bounces off the roof instead of being absorbed. Did you know that coated roofs also work in reverse? They help keep the heat from your home or business from being released out through the roof.
We can help you estimate the benefits of having your metal roof sprayed with a heat reflective coating:
Keep the building cooler in the summer and warmer in winter
Reduced energy costs
Added protection from the elements (rain, snow, sleet, sun)
How are heat reflective coatings applied?
Some brands of metal roofing panels come pre-coated from the factory, while other coatings are applied by a roofing specialist with a large, compressed-air sprayer. Depending on the brand of heat reflective coating and the level of protection your building needs, they may apply several coats. Coatings come in various colours to match the roof and colour scheme of your building's exterior.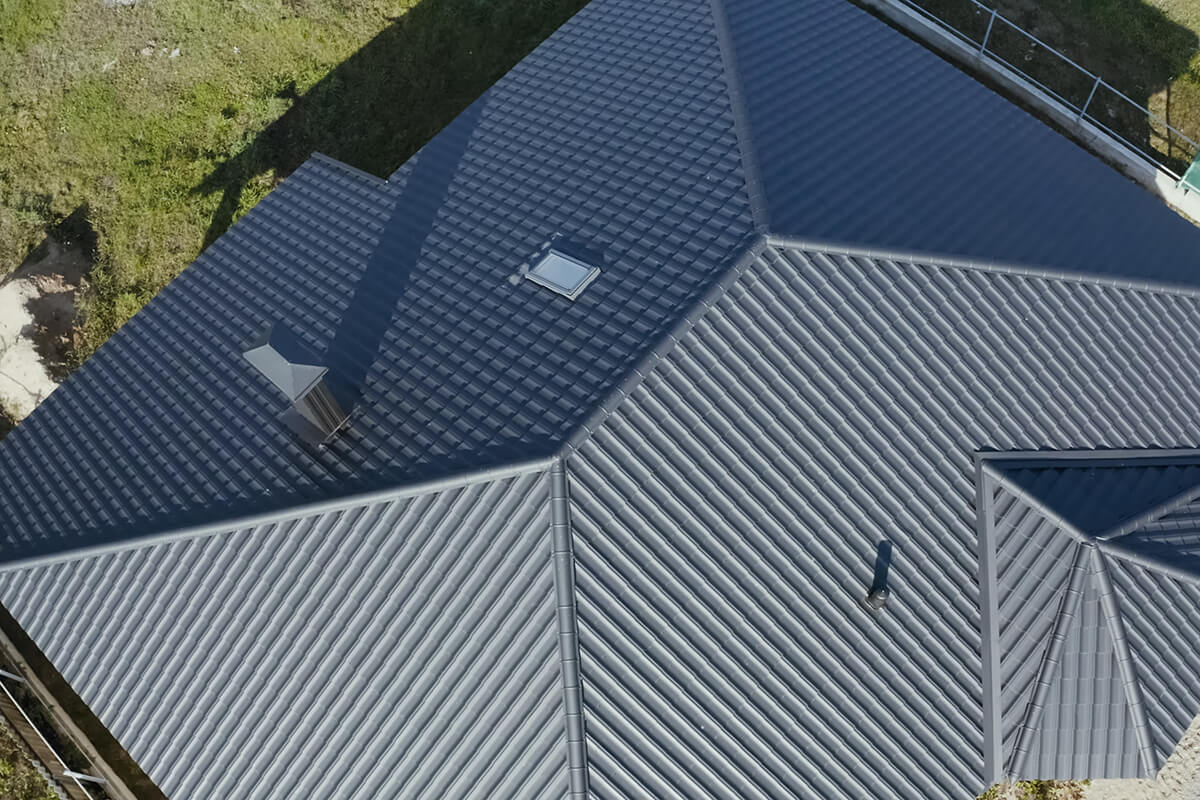 Nielsen Roofing in Penticton has been the South Okanagan region's first choice for residential and commercial roofing services since 1946. We will be happy to come for an on-site estimate and provide a free quote for applying coatings to an existing metal roof, or to show you your options for a new roof. This technology is continuously improving, and will provide years of comfort in your home or commercial building.
Contact us today
and let's get started!
Request an Estimate – Contact Us Today