Summer in Penticton is busy! Many vacationers enjoy the sun and the beach and are tempted to look at purchasing their own property for next year. If you are a homeowner or business owner considering putting a property up for sale, consider making a roofing improvement to increase the value. From Main Street North and West Bench to Wilste/Valleyview and Carmi, a
metal roof
is a great way to increase your property's value in Penticton while giving prospective buyers confidence in their purchase.
A metal roof is a strong and durable alternative to traditional residential roofing materials like asphalt shingles, slate, wood, or tile. Custom
metal roofing panels
can be made from a variety of metals and alloys including steel, aluminum, copper, zinc, or titanium.
How Metal Roofs Increase Property Value
Unless they want to do a big reno project or make a quick flip, most potential homebuyers are looking for a turn-key property. They don't want to worry about major renovations within the first 5 years of ownership. The main benefits of metal roofs are their strength and durability—major selling features since metal roofs typically last for 50 to 100 years.
With FortisBC raising utility rates in 2022, energy-efficiency is a priority for prospective home buyers. Metal roofs increase the value of your home because of their ability to regulate temperatures inside. In summer, metal roofs reflect the
sun's rays
and
keep your home cool
. In the winter, metal roofs are ideal because they are easy to insulate, and repel rain, ice, and snow. Metal roofs are also the perfect base for energy-efficient
solar panels
.
After only a few years, traditional asphalt or wood shingles can look old, worn, and warped. This can give potential homebuyers an impression that your home isn't worth the listed price. Not only is the exterior of your home the first thing buyers see during a showing, it's also where they begin to envision themselves and their family living there. Metal roof panels improve curb appeal and give a clean, crisp, and refreshed look to any structure.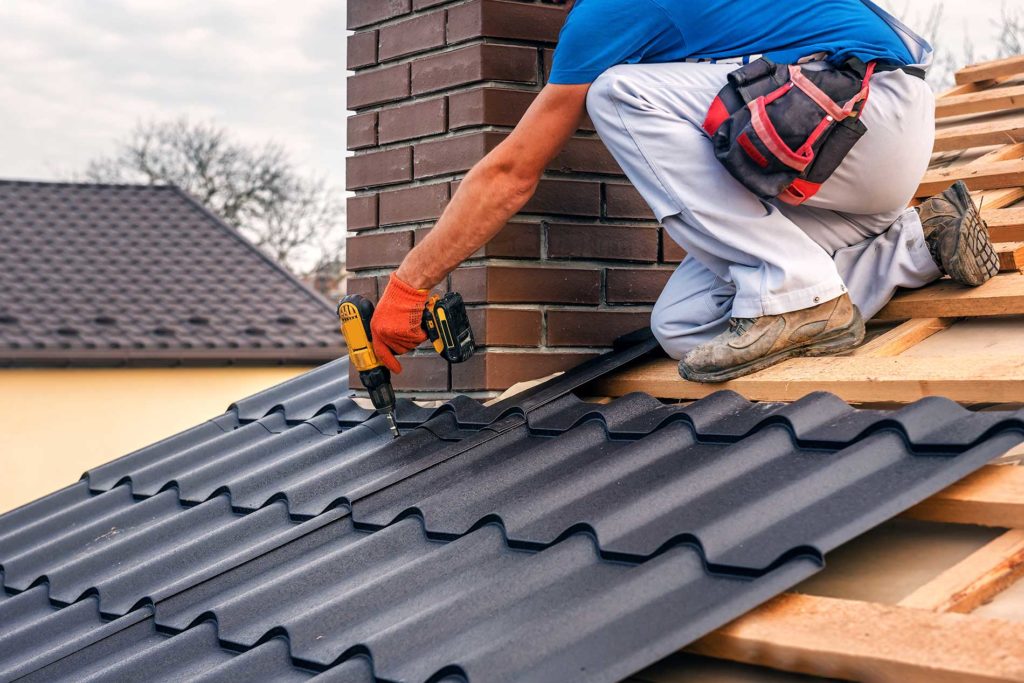 For over 75 years, Nielsen Roofing & Sheet Metal Ltd. has been installing quality metal roofs in and around Penticton. We pride ourselves on delivering exceptional customer service. We also maintenance of residential and commercial roofs in Penticton and surrounding communities.
Contact us
today!