With summer just around the corner and no end in sight for high gas prices, many people and businesses are looking into roof-mounted solar panels. Using the sun's rays to help reduce your heating/cooling expenses is now more reasonable than ever.
Although installing solar panels come with a relatively large upfront investment, they give you more returns the longer you use them to supplement your energy rates.
Metal roofs
, an optimal choice for residential and commercial structures, are perfect for mounting modern solar panels. Strong, rigid, and durable metal roofs from
Nielsen Roofing
provide a stable mount and solid foundation for your solar investment. Check out these key features of solar panels on metal roofs:
Since metal roofs are so strong and durable, installing your solar panels is much easier than on traditional shingled or tarred roofs. Metal roofs allow the metal brackets of each panel to be tightly secured, and the smooth surface helps with the task of aligning each panel with the panel beside it.
The combination of solar panels with metal roofs is a
sustainable
option that helps you reduce your impact on the environment. Metal roofs are most often made from 100% recycled and recovered metals—which reduces the amount of raw materials needed for their manufacturing (thereby reducing CO2 emissions). The energy-generating benefits of solar panels are an eco-friendly choice compared to burning fossil fuels like oil and natural gas in a furnace in your basement. Supplementing or replacing your energy use with solar reduces CO2 emissions and pollution.
Metal roofs help keep buildings
cooler
than traditional roofs—especially when they're in a lighter
colour
or covered with a reflective coating. Adding solar panels to your metal roof helps keep things even cooler. Solar panels block the sun's rays from being absorbed by the roof and transferred into the building's upper floors. The energy created by the panels can also be used to power your building's air conditioner when you need to keep things cool!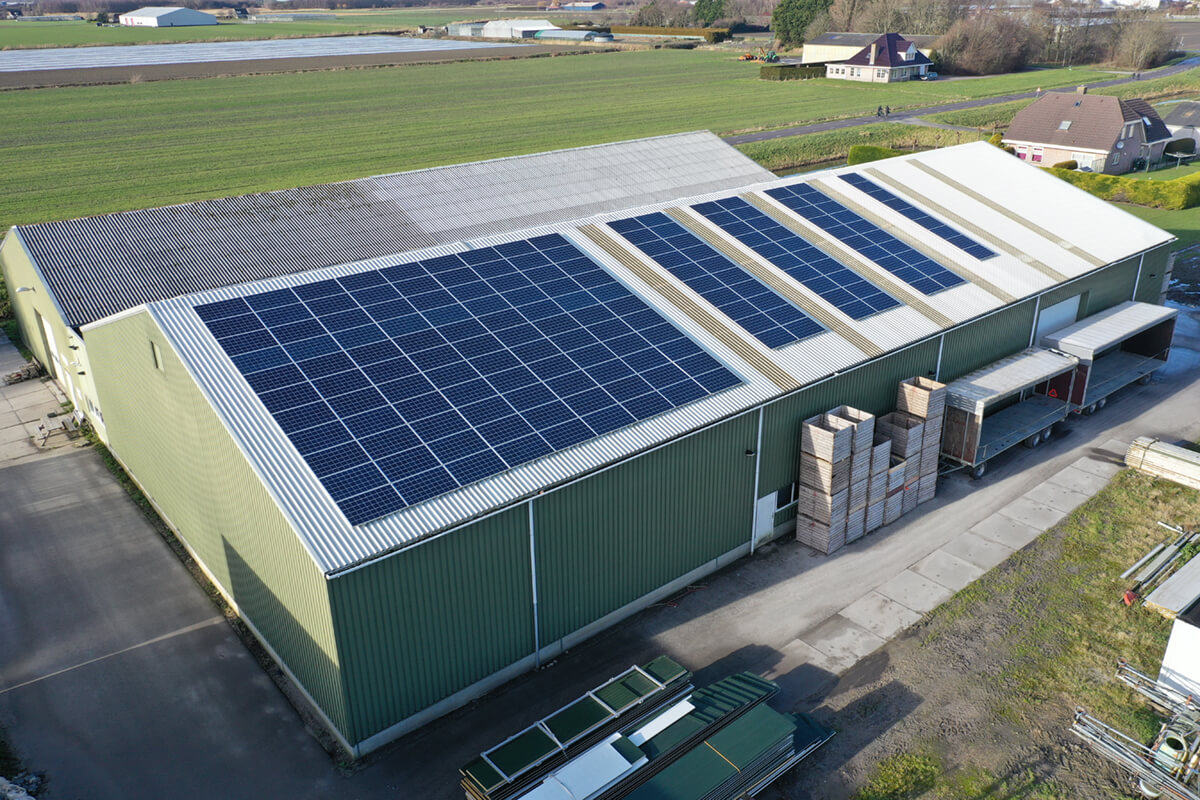 Onsite Quotes Are Our Specialty
Since 1946, Nielsen Roofing & Sheet Metal Ltd. has built a reputation for superior quality and customer service. Our knowledgeable team will come onsite for quotes, and once the project is underway, we ensure superior commercial/residential roofing installations in the South Okanagan every time.
Contact us
today!