From commercial businesses along Penticton's Main Street to residential properties in Valleyview, roof renovations are happening across the South Okanagan region. Home renovations can be expensive, and roofing is typically one of the larger costs. At Nielsen Roofing, our metal roofs are a long-term investment that may
increase the value
of your building. Here are a few key ways the costs of metal and traditional asphalt roofing compare.
When you compare the cost of materials for metal and asphalt roofs—metal roofs will typically be more expensive. The cost is a reflection of the materials used, any special coatings on the roof panels, as well as the joinery, gutters, and
trim
. Asphalt shingles are economical—but it's important to remember that you get what you pay for. The average materials cost in Canada for basic metal roof panels is around $10 per square foot. Shingles, meanwhile, average about $3.50 per square foot. See below our points on how long a metal roof typically lasts!
Asphalt shingles are typically easy to install, while metal roofs require specific expertise and training that adds expense to your project. Shingles are nailed in an overlapping pattern on top of the roof's wood deck, water barrier, and felt layers.
Metal roof panels
, on the other hand, require specific tools to install, such as aviation snips, hand seamers, metal shears, and drills. Metal roofs are also smooth, which means additional harnesses, rigging, and fall protection are needed to ensure installer safety. On average, labour costs for
metal roof installation
can range from $2.00 to $6.00 per square foot—while asphalt roofs average $1.00 to $3.00 per square foot.
Although the initial
metal roof cost
is more than traditional shingles, it's the long-term value that makes metal roofing such a great investment for your home or business. It's not uncommon for metal roofing to last upwards of 50 years with only minor repairs and maintenance. Asphalt roofs, meanwhile, typically last 25 to 30 years—a timeframe that often includes major repairs like tile replacement or treatment for water damage.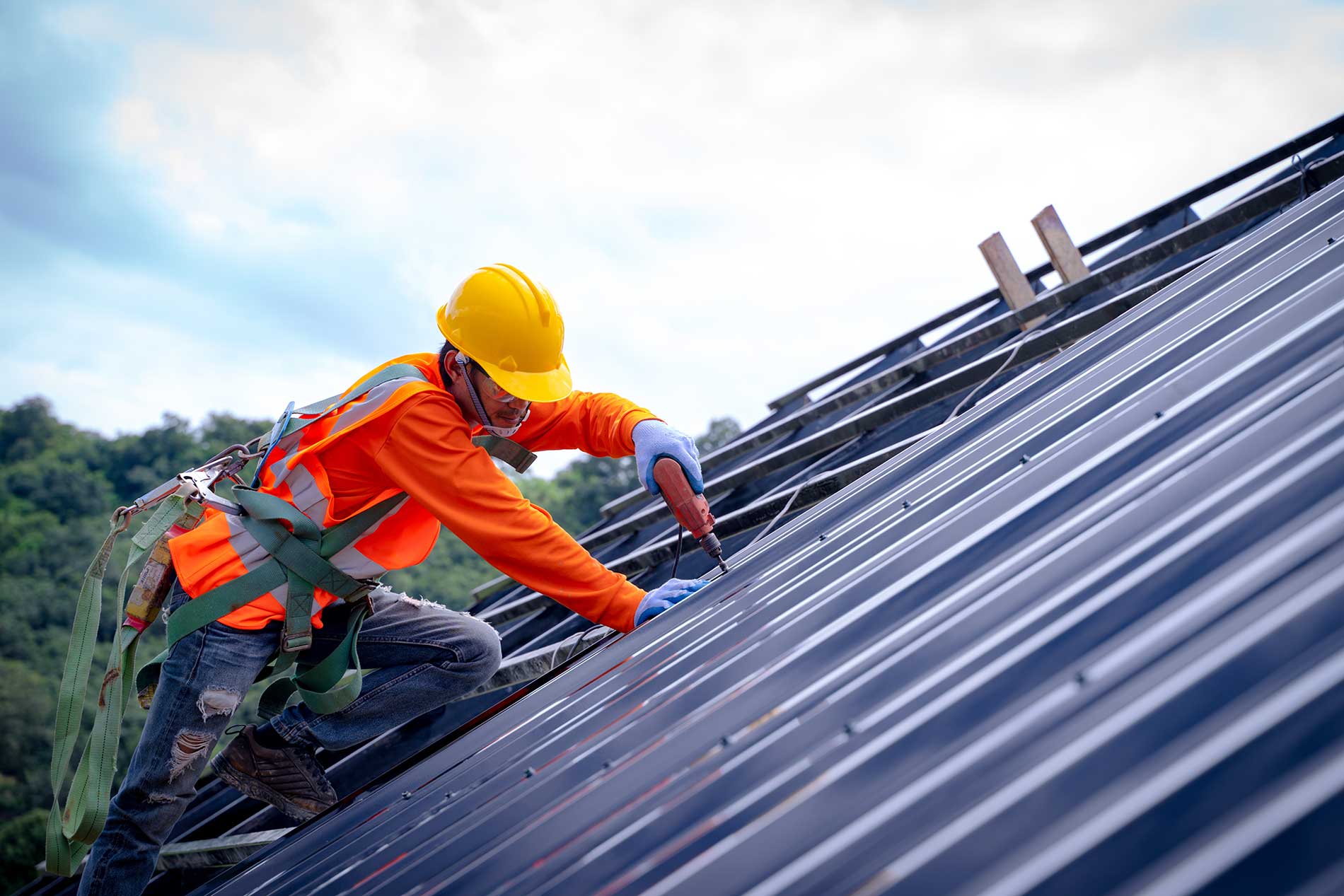 We'll Come Onsite and Provide a Free Estimate
For over 75 years, the Nielsen team has been installing and maintaining metal roofs. We've built a high reputation for superior customer service in Penticton and the surrounding communities.
Contact us
– we look forward to working with you!