As the leaves turn crimson and gold in Penticton's Selby Park, it's clear that autumn is just around the corner. That reminds homeowners and businesses across the South Okanagan to think about metal roof maintenance! Custom metal roofs are much easier to maintain than traditional asphalt roofs—but there are still a few things our team at Nielsen Roofing recommend you should do to prepare for the winter.
Here's what we think are essential metal roof maintenance tips:
Fall often brings changing weather, including high winds, and dried leaves, small branches and other foliage may end up on your roof. With rainfall, much of that debris might end up in the
gutters
—and some pieces may settle on the roof once they get wet. Metal roofing is resilient against organic matter, but it's always a good idea to remove those materials a few times per year so they don't build up and block water flow or start to rot. Look for any water pool ingaround your metal roof seams or leaking down the exterior façade of the structure (too much might lead to foundation problems).
One of the most essential metal roof maintenance activities is cleaning out your roof's
gutters
. We recommend contacting a professional roofer or eavestrough cleaner—especially for those high or tough-to-reach areas. If you need replacements, we've got some great design ideas for
gutters and metal roof trim
.
Cut Back Overhanging Tree Branches
Any trees that are overhanging or beside your metal roof should be trimmed back in the fall—or any time of year that you notice branches scraping. Even with protective coatings on metal roofs, large tree branches can cause scratches or unnecessary wear on your roof. If left over winter, those scratches can begin to corrode in the spring and lead to weak points or
leakage
.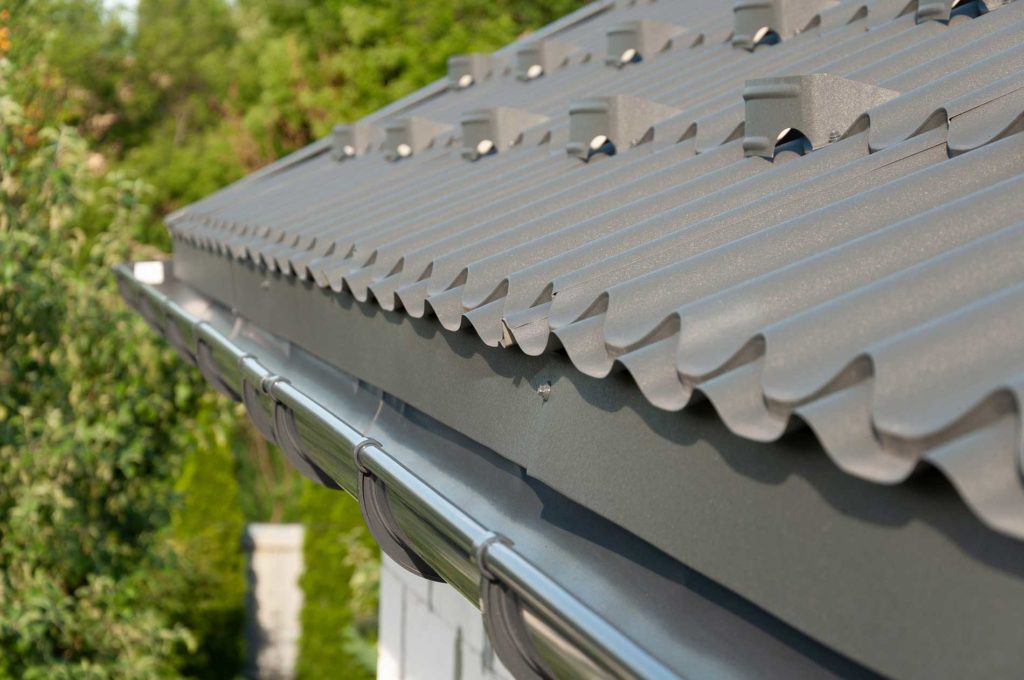 Call Us for a Fall Checkup
Nielsen Roofing & Sheet Metal Ltd. has provided expert metal roof installation and maintenance services to the south Okanagan region for over 75 years. We'd be happy to come out this fall and checkyou're your roof.
Contact us
before the snow flies!