Gutters are an essential component of any roof, as they work to divert water through downspouts and away from a building's foundation. Metal roofs, known for their strength and durability, can be complemented by an elegant installation of durable zinc gutters. Not only is the overall look in line with the aesthetic of the metal roof, zinc gutters also offer a tighter seal than traditional gutters and help keep channel water effectively away.
Zinc gutters are increasing in popularity because of their durability. Zinc is considered a non-ferrous metal, which means it doesn't see the same type of corrosion as other metals such as iron or aluminum. As it ages, zinc also develops a patina layer that helps to protect it from premature wear and keeps it looking great with minimal upkeep.
Because of zinc's durability, it is an affordable option to complement a high-quality metal roof. While there is an initial investment with zinc gutters, the quality and strength of the material mean that your gutters will require less maintenance and repairs in the future. It is not uncommon for zinc gutter systems to last upwards of 80 years.
Zinc gutters are a popular choice for modern buildings because they come in a variety of colours. You can choose gutter colours to match the roof, complement the siding, or contrast with other exterior building features, such as dormers or shutters. This availability of different colours can enhance the look of your building and add to its overall aesthetic and curb appeal.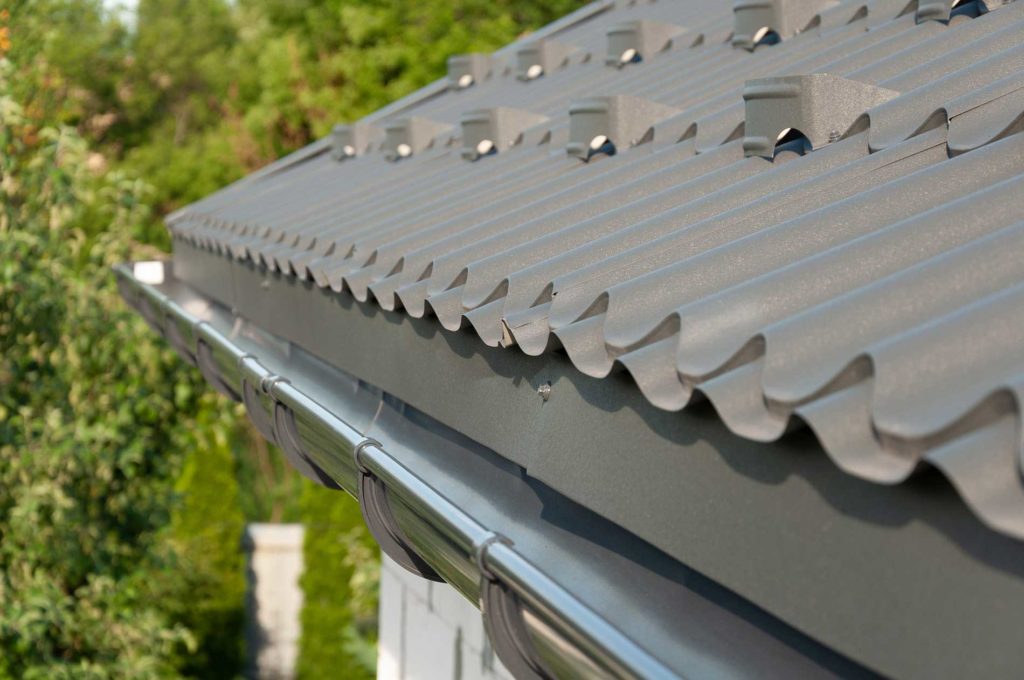 Not only are zinc gutters strong, durable, and attractive, they also complement any architectural design style. From industrial and commercial buildings to multi-family residences and detached homes, zinc gutters can be a perfect finishing detail for any building.
Roof and Gutter Installations Upon Request
From metal cladding to custom gutters, we've been a trusted metal roofing specialist in Penticton and across the South Okanagan for over 75 years.
Contact us
today for a free onsite estimate of your commercial or residential metal roofing needs.