Gutters protect your home by controlling the flow of water off your roof. Spring has arrived, and it's important to be ready for seasonal rains. We often plant our favourite annuals along the entrance side of the house, but if your gutters are not working effectively, the rain will cause soil erosion and damage your garden beds. This may not seem so important at first, but water seeping down through the soil into your foundation can cause settling leading to uneven floors, cracked walls and rotting into the siding of your home.
Keeping your gutters and downspouts clear of debris is part of the regular maintenance of your roof system. Before climbing that ladder though, check all safety issues and don't climb up on the roof alone. It's always best to have a buddy system worked out for safety. You'll need to clean your gutters twice a year, or more if you have large pines or coniferous trees dropping needles and leaves.
Rain gutters are an essential part of your roof, and complete the protection to your home. Without proper gutter and roofing installation and maintenance, rain will damage your roof. Leaks mean your roof needs serious repairs. If you suspect any problems, we can evaluate your roof on-site and look for signs of degrading roofing material, check the flashing to make sure it's sealed, and assess for ice damage. We provide free estimates prior to drafting a contract. Several options and the cost of roofing material along with product samples, is provided to customers who wish to explore their options.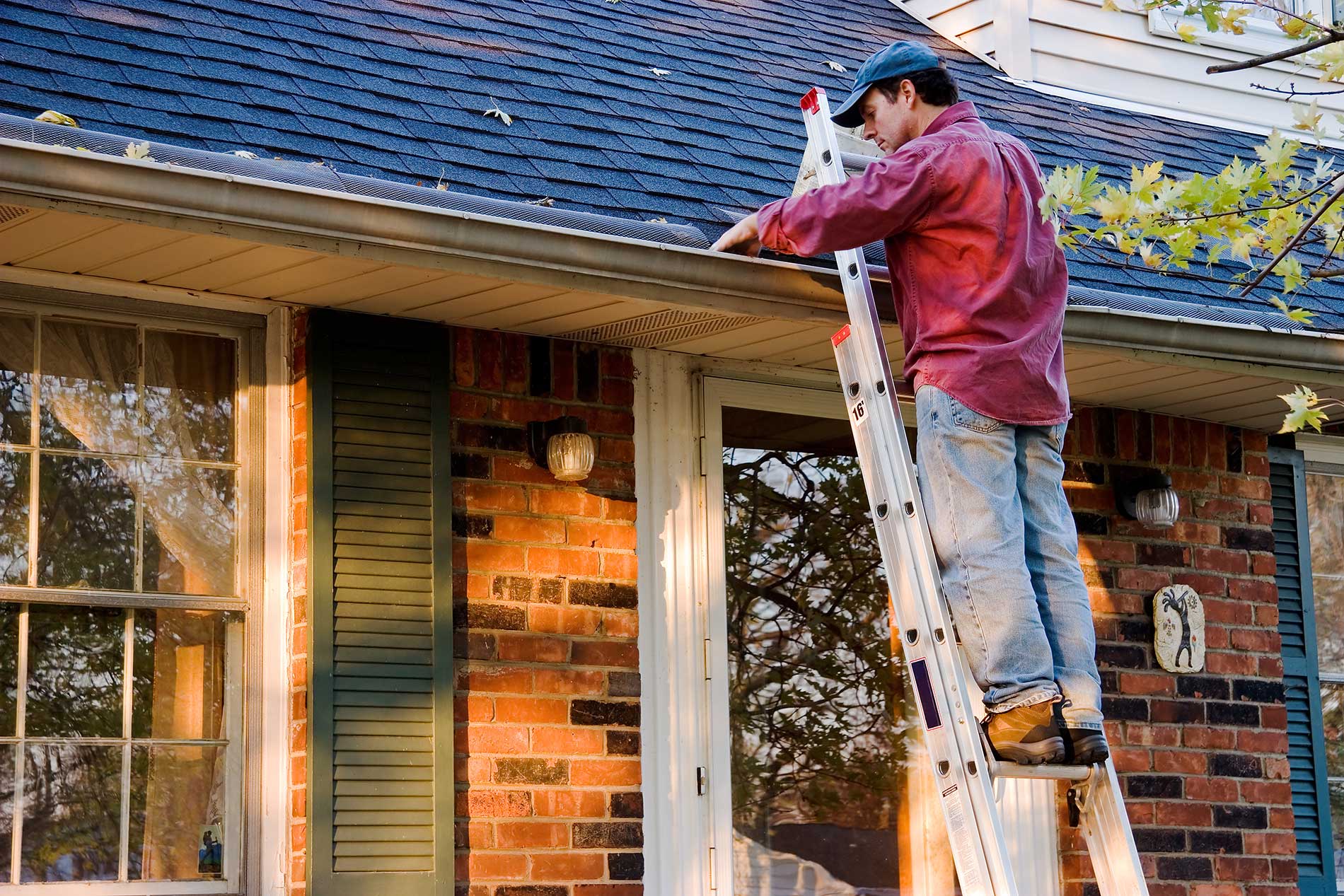 Residential Roof Repairs in Penticton
Rain gutters, downspouts, roof repairs and new commercial roofing is all part of the service list we offer customers throughout the South Okanagan. As a complete package, we install roofs across the region correctly and offer warranty protection, and guarantees on workmanship. We're the most qualified roofing company serving our area, and work with general contractors on commercial roofing and new housing projects.
Call us to get your project started.
Nielsen Roofing and Sheet Metal is a fully licensed and bonded company. Our commitment to safety and customer satisfaction is our number one priority. We provide professionally trained roofers for each job in Penticton, Osoyoos and Kelowna.