When the time comes for you to replace your commercial or residential metal roof, what colour would you choose? While the colour largely depends on personal preference, there are certain considerations that just might help you decide. Our team have some thoughts on this! Please read on…
One of the easiest ways to decide on a metal roof colour is to match your structure's exterior. Whether you choose to coordinate with your exterior siding or contrast with it, matching your roof to your exterior helps to give your structure a cohesive look and a more balanced design.
A darker coloured roof absorbs heat while lighter colours reflect it. Depending on where you live, you may want a darker metal roof to help keep your home heated and to reduce energy costs. If you live in a part of BC with many days of sun, a lighter colour may be a better option because the sun's rays are reflected, and it can
cost you less
to keep the interior of your home cool. Read our blog on
when to
replace your metal roof.
The type of roof you have may determine the colours you can choose. Metal roof panels come in different profiles and suppliers produce certain colours, including bold, architecturally unique colours that make a home stand out.
The architecture and style of a building also play a factor in colour choice. Choose a lighter colour for your roof if your building envelope features many unique design elements, such as porches or turrets. If you have a historical home, you may want to pick a colour that corresponds to the style of the period.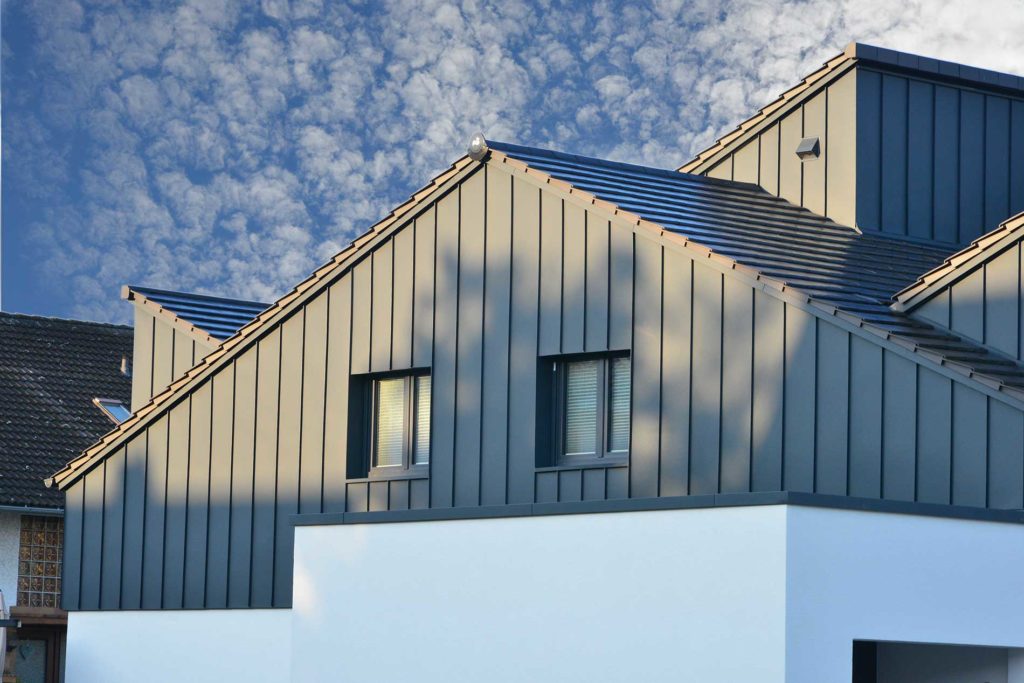 Call for a Free Onsite Estimate
For over 75 years, Nielsen Roofing & Sheet Metal Ltd. has been helping customers choose a roof that is visually stunning, and long lasting. We have a reputation for exceptional customer service. We proudly offer premium commercial and residential metal roofing services in Penticton and the South Okanagan.
Contact us
today for your free on-site estimate.