Traditional wood-asphalt shingle roofs usually last around 20 years. Over the life of a home, homeowners can expect to replace their roofs several times. This is expensive and can also negatively impact the environment because of the materials used, how they are made, and how they are shipped to big home improvement supply stores.
These are the top reasons why metal roofing is a sustainable choice:
One of the major environmental benefits of metal roofs is that they are very durable and can last up to 60 years before they need to be replaced. Asphalt tiles, wood shingles, or clay tiles are prone to damage and usually only last 10 to 20 years. Metal panels are strong and can hold up to heavy rain and snow, high winds, and sun damage. This strength means that the roof needs to be replaced less often, resulting in a reduced carbon footprint.
Metal roofs are a "green" choice because of their energy efficiency. In the warmer months, metal roofs have been shown to reduce cooling costs, and in the winter, the metal roof naturally keeps interior temperatures warm. The way metal roofs moderate temperature means that less energy is needed to keep your house cool or warm. This energy efficiency results in both money saved and a reduced environmental impact.
One of the biggest reasons metal roofs are a sustainable choice for your residential or commercial structure is that they are 100% recyclable. The most common metals used in metal roofing are aluminum, stainless steel, copper, and zinc—all materials that can be made into other products, including new roofing materials. Metal roof panels and leftover metal scraps are recyclable, which means that "new" tiles are often made entirely of recycled metals—reducing the amount of energy used to produce them.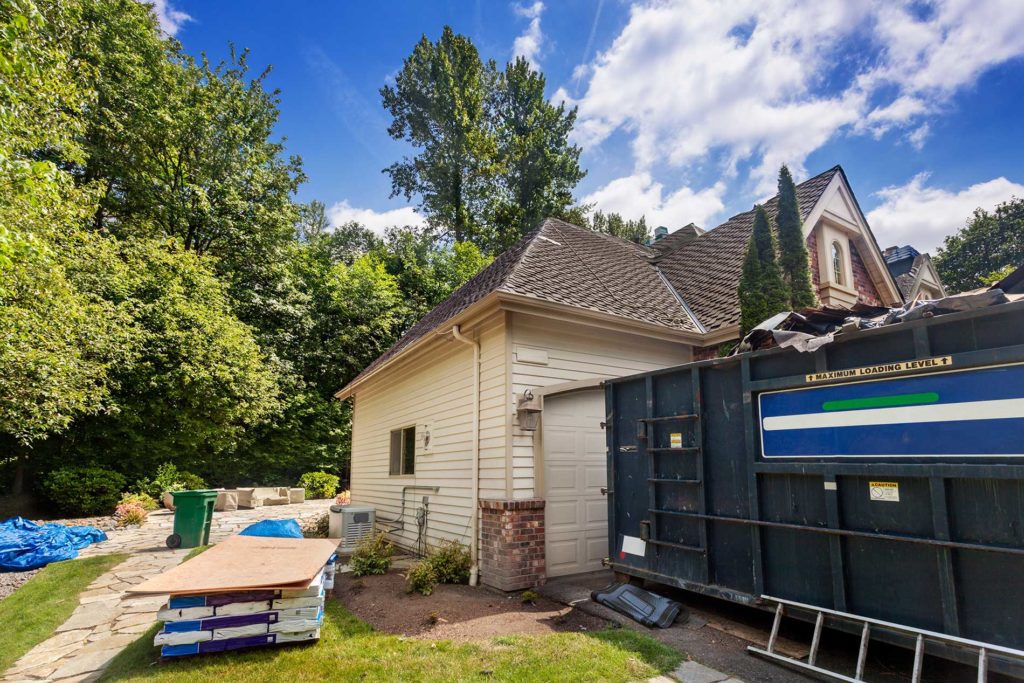 As more consumers focus on making more environmentally-friendly choices when building and renovating their homes, metal roofs are a must-have for residential and commercial buildings. Nielsen Roofing & Sheet Metal Ltd. has been installing metal roofs across the South Okanagan region since 1946. Our metal fabrication and roofing experts provide exceptional commercial and residential services to a diverse range of clients in Penticton and beyond.
Contact us today
for your free on-site estimate.