For the longest time, metal roofs were more popular for commercial or agricultural uses. They were very utilitarian and rarely came in different colours or styles. They were mostly used on utility buildings like barns, garages, and warehouses. But over the past thirty years, the team at Nielsen Roofing have been kept busy installing many residential roofs. The technology in metal roofing has responded – almost any style and colour you want! Here are some of the advances that have made metal roofs so popular:
The metal roofing industry used zinc coatings or galvanized coatings for decades. It was strong and long-lasting, but it severely limited how metal roofs could look. People were not keen on putting metal roofing on their homes. To change this, the metal roofing industry worked on developing a different galvanic coating that could be used instead of zinc. Angelo Borzillo of Bethlehem Steel developed a 55% AL-ZN coating, which was combined the protective qualities of aluminum and zinc, called Galvalume. Galvalume was commercially introduced to the metal roof and wall industry in 1972 and it is now the predominant base coating used. A study in 2013 of Galvalume roofs found they will last well over 60 years, and in most cases well over 100 years.
Different Styles Available
This is great news from a curb appeal point of view. Metal roofing is now available in different styles. Some even mimic the look of shingles or clay tile. The ribbed roofing style is straightforward to install and does a sterling job on your roof. An owner can also choose the well-known corrugated style.
Metal roofs are now being made to be eco-friendly. Steel has always been the most environmentally responsible of roofing choices due to its propensity for high recyclability. These days, steel roofs are now 100% recyclable, ticking the box for sustainability.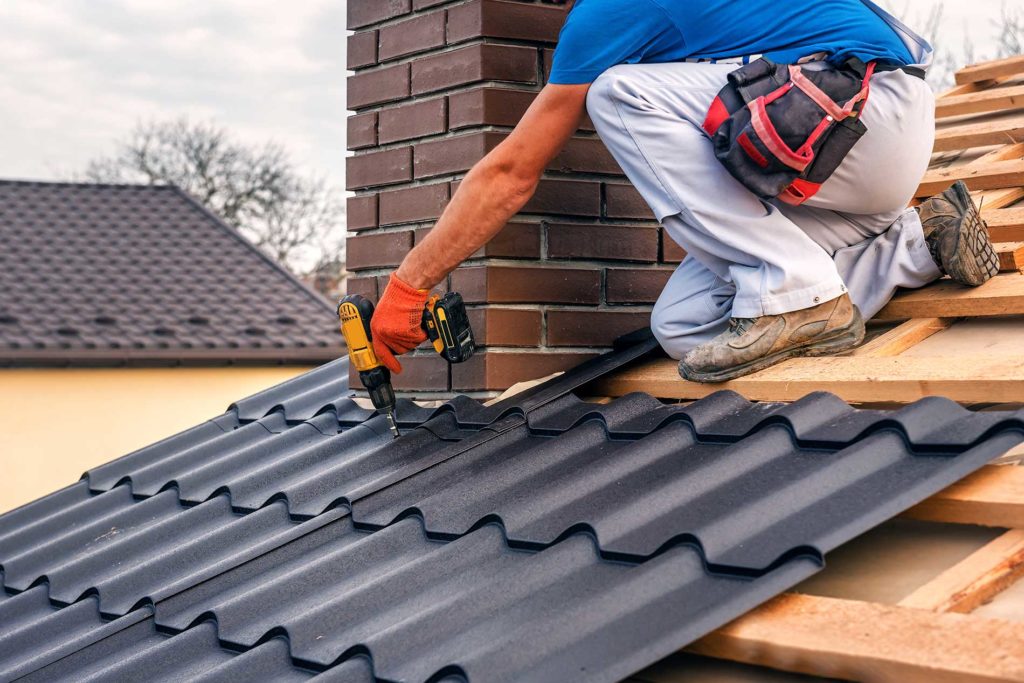 Call for a Quote on a New Roof
There's no time like the present to think about a metal roof. Advances in technology have made them last longer. Many metal roof styles to choose from.
Call
to schedule an on-site consultation about a roof repair or replacement.