A flat roof is sturdy and easily accessed for maintenance. But when it snows, the weight it carries causes building owners to worry.
Penticton has flat roofing experts handy here at Nielsen Roofing. Our roofing pros can tell you what you need to think about when the snow arrives. This winter the Almanac is calling for lots of snow!
Read about El Nina in 2023
and head to Apex Mountain with peace-of-mind with these insider tips.
What Happens When Snow Melts
When the white stuff falls, it accumulates on flat roofs. On a dry crisp day, this doesn't cause concern. But when the snow is heavy, wet, or melting after accumulation, your roof is bearing a heavy load even as it handles keeping the moisture out.
Here are the conditions that cause serious concern:
Joists and trusses bend under the weight, causing low points and pooled moisture
Interior infrastructure can be compromised (HVAC units, electrical systems)
Melted snow pools and refreezes overnight
Ice damages roof liners, causing leaks
Too much weight (snow, ice, pooled water) can cause roof collapse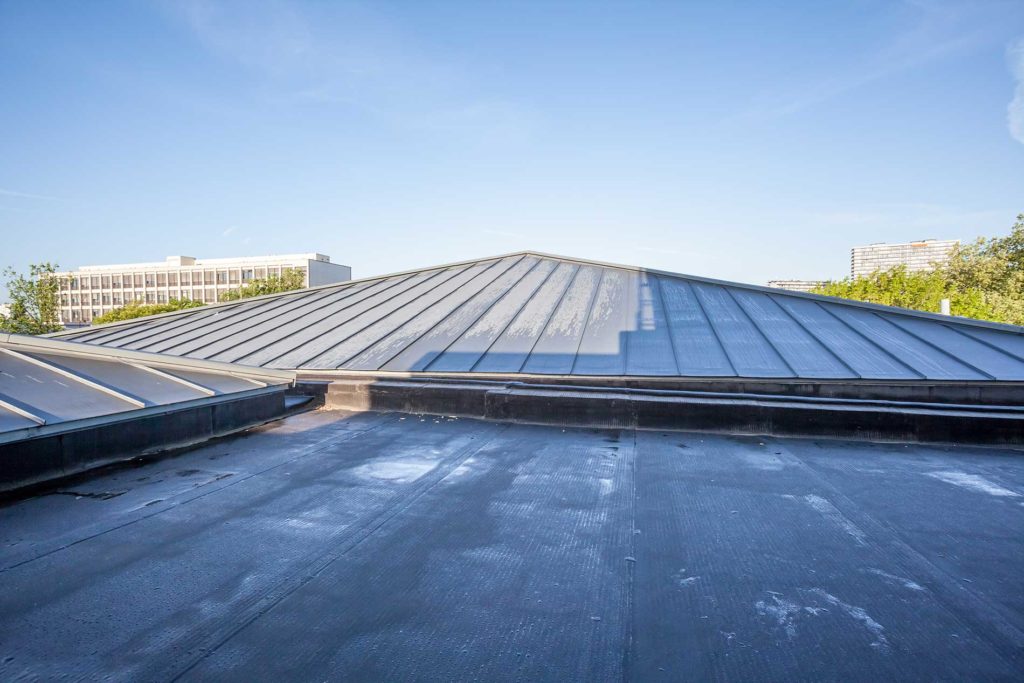 When to Act to Protect Your Roof
When it snows a great deal, your flat roof might need attention. By removing the snow, you protect your roof. Your inside structure is protected from leaks, rot, buckling, bowing, and electrical shorting.
Clearing snow from your flat roof is not a continual winter-time property maintenance issue. But if you are concerned about very large drifts, don't wait until the snow has over-accumulated. Addressing the snowfall could avoid problems in the spring and less risk to you and your roof.
If you are a commercial property owner, check out our services
here
.
Roof Experts with A Track Record of Safety
The best idea is to have our metal roofing experts at Nielsen Roofing & Sheet Metal take care of your concerns. Let experts take a look! Even though we specialize in metal roofs, we often install membranes over flat areas too. Rest-assured that you can head out to the slopes, even during spring's warmer days, knowing your roof is in top-shape.
Call now
to make sure your roof maintenance plan is ready for whatever this winter brings.