Your roof adds a great deal to your home. It's easily noticed from the street while it protects the building structure. However, no rooftop is eternal, and at times, you need to get it replaced, repaired or patched. There are a handful of caution signs that you should look out for, including cracked metal panels or even sagging. Let's get to the bottom of this.
Repairing or Patching up the rooftop: what are the ideal scenarios?
Repair or patch-up is ideal for minor metal damage or where only a small area is affected. For instance, a fallen branch damages a part of the roof or wind leads to missing panels.
Budgetary constraints are a crucial factor. Repairing and patching up will save you a few hundreds, if not thousands, of dollars instead of complete replacement. If your roof is leaking, a repair may be all you need. Consult the roofing professionals at Nielsen Roofing to determine the size of the problem. At some point, it may be less expensive to put in a new roof!
You are looking for service on a short notice
A sudden leak from the roof can leave your living environment in shambles in the absence of timely action; this calls for urgent repairs. In such a scenario, repairing or patching the roof is the best option.
Replacing the roof: what are the ideal scenarios?
The roof is at the end of its warranty
The good news is that metal roofs can last for centuries. If you have one, then your crown jewel is in good stead. If you have an asphalt roof that is nearing the end of warranty, speak to the experts for a quote on a new metal roof. It will add curb appeal, and avoid expensive repairs if leaking begins.
The roof does not comply with the current building code
Building codes get updated with time. A older metal roof may no longer comply with upgraded standards, even though it's in good condition. Typically you learn about changing codes when renovating, or if you need repairs. The Nielsen team of professionals are experts in help with the regulations.
The magnitude of damage is significant
As a rule of thumb, replacing becomes more economical if the damage to your roof extends to 30% or more of the surface area.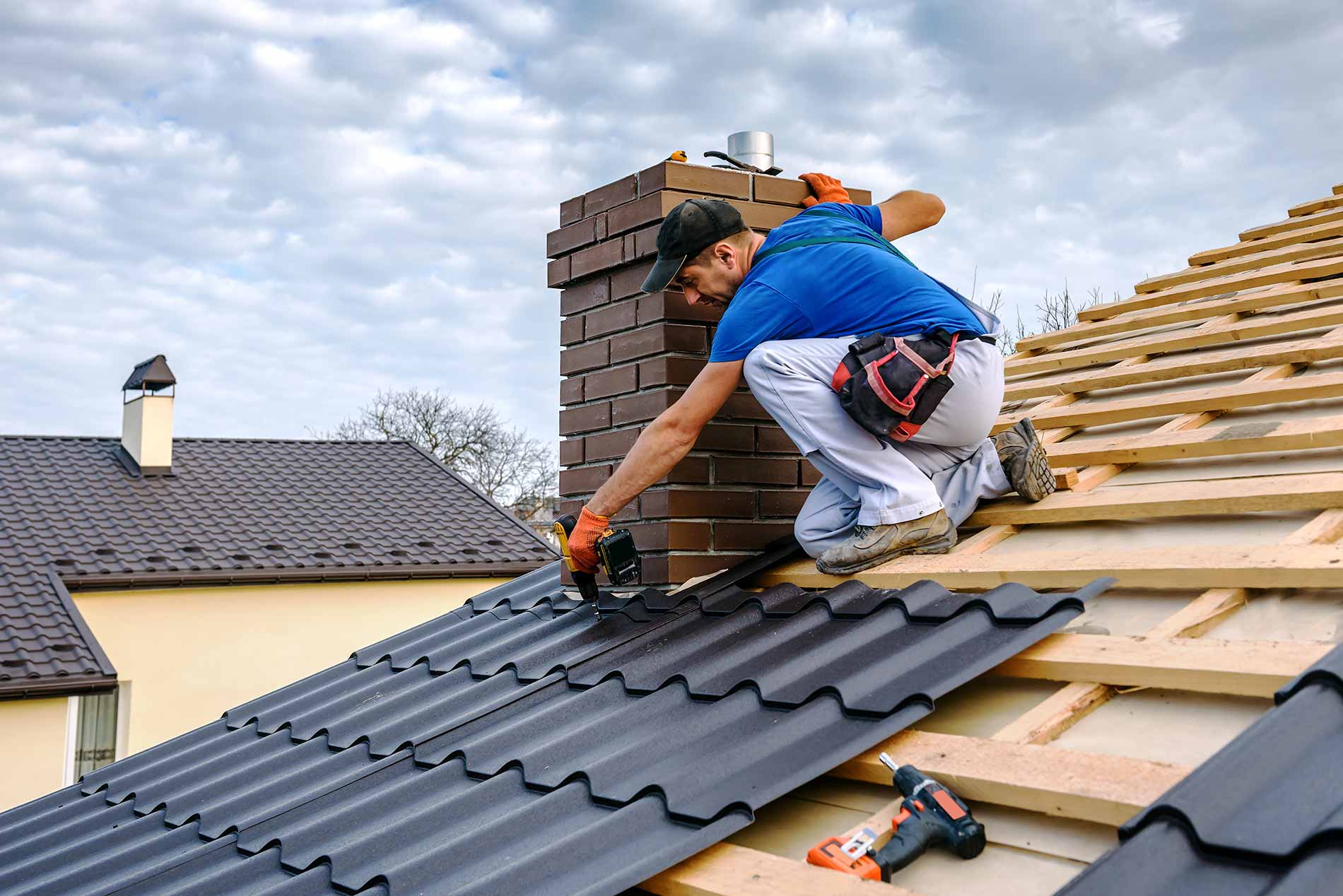 Nielsen Roofing & Sheet Metal Ltd has been providing customers with metal roofing advice since 1946. We can work within your budget.
Give us a call
for a quote today!