Nielsen Roofing has some exciting news for you. Our team of experts is excited to give you a sneak peek into the 2023 trends in metal roof colours. Thinking of switching to a metal roof? From bold and bright hues to subtle and muted tones, there are many possibilities to shake up the look and feel of any roof.
What's "The" colour for 2023?
For the Okanagan Valley, It's all about grey—light grey, slate grey, charcoal grey. These are amazing complementary colours for homes with natural stone and wood features – whether it's a contemporary lakefront home or a traditional home in downtown Penticton. We suggest pairing these tones with contrasting navy-blue siding, dark brown pillars or soffits, and elegant white trim to give your house a stunning look.
If you want a pop of colour, call Nielsen
This year it's time to consider deep burgundy or rust-hued metal roofing. These colours can add a sophisticated and high-end touch to any home, especially those with brick, stucco, or siding in neutral tones. A metal roof in either colour blends perfectly with natural materials, such as wood or stone, and adds warmth and curb appeal. Pair it up with grey, navy blue, or hunter green paint accents to create a perfect contrast.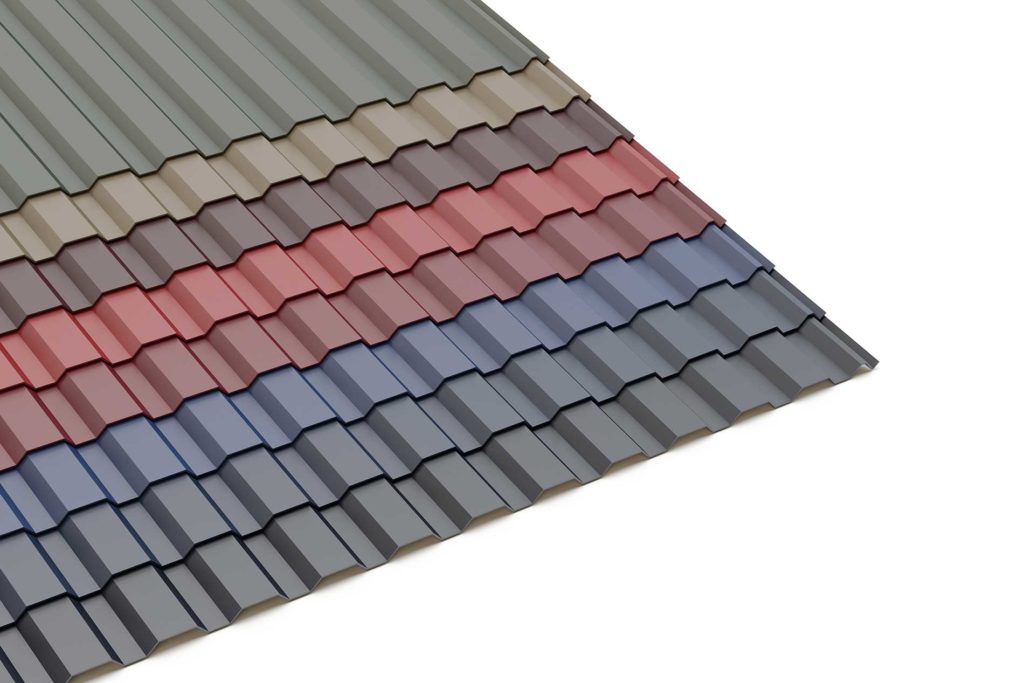 Lastly consider a blue roof!
Sky-Blue. Perfect for Okanagan lake view homes, Mediterranean-style homes, or a home in Summerland or West Kelowna. This colour is bright, vibrant and clean and feels refreshing. Marine Blue pops exceptionally well on homes with white exteriors.
From ridge cap to gutter, we've got you covered
These are some intriguing colour trends for you in 2023 that can rejuvenate your home and give it a completely new look. It's all about expressing your personality and tastes through your metal roof's hues. These colours work well for
commercial
or residential roofs.
With Nielsen Roofing's top-rated professional metal roof installation services, you can easily transform your home to look amazing with these latest metal roofing colours. Start planning your new metal roof colour with Nielsen Roofing – contact us today to get started. Read our
reviews
and
give us a call
for a free quote!