One of the most basic human needs is shelter. It needs to provide a safe haven where you and your loved ones are protected from the elements. A roof is a critical component to make your building structure safe. Your roof needs to be of good quality; no one should compromise the safety of their family by using poor-quality roofing. Repairs bring extra expense. Therefore, choose good quality roofing services for repairs and replacements. Hiring a professional roofing contractor is the answer.
So how do you select a roofing contractor who is right for you?
1. Ask for recommendations
Almost everyone has access to the internet, and it is a great resource for finding things that you need. But this is one of the instances where word of mouth will most likely give you better results. Ask your neighbors, colleagues, and friends who they recommend. This way, you will find a company with a good record of customer satisfaction and who can be trusted to deliver. Then check them out on the iNFOTEL Directory, Google My Business, the Better Business Bureau, local trading associations, local licensing authorities, and with local building material suppliers. Finally, check the roofing company's website. If possible, choose one who has good positive reviews from their clients.
Once you have found 1-2 suppliers, call and ask if they have up-to-date licenses. Learn what the different standards are to certify a roofing contractor. Some may require passing an exam or even certain amounts of schooling or apprenticing.
Set up a meeting at your residence. Here are important questions so that you can better judge whether you should hire them. Are they local? (This means they'll know the local roofing requirements). Do they carry insurance? (Both liability and workers' compensation insurance.). Do they have references? (A good contractor will be willing to provide references). What warranties do they offer? And when reviewing the quote, what is the breakdown in costs and are there various roofing options. And remember, you can also go with your gut. If you don't feel comfortable with them, don't pick them.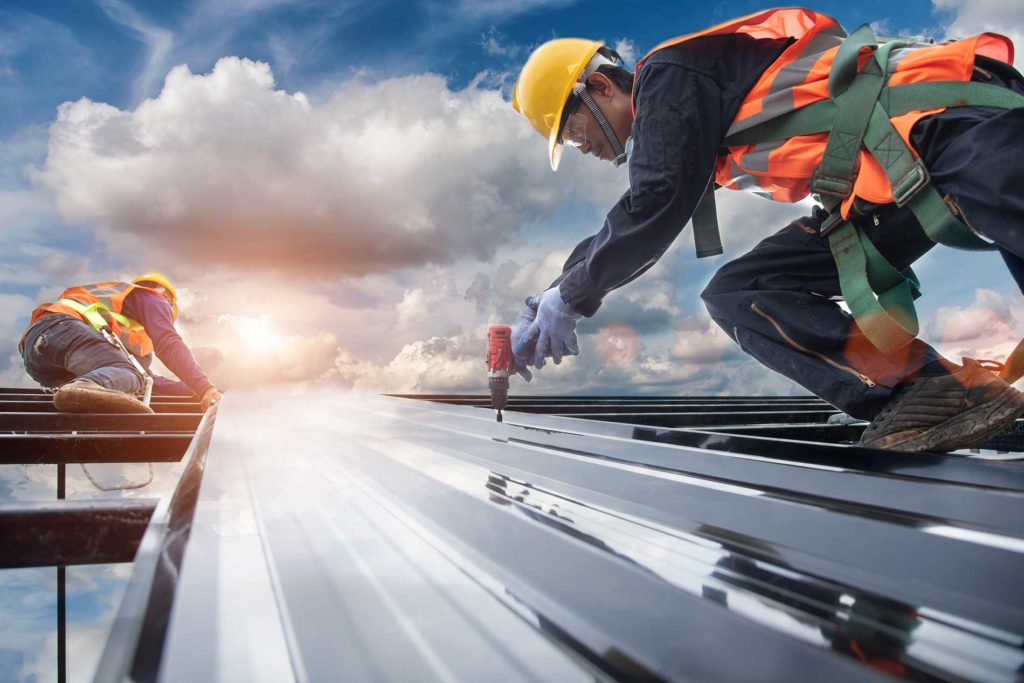 At Nielsen Roofing, we have a great team for installing or repairing your metal roof, all licensed, with all the necessary insurance.
Contact us today!