We all know, by now, that our B.C. weather is changing. We have seen threatening wildfires close to Penticton in 2022 during this summer's heat. And record temperature swings during the short transition to winter snows.
Whether your building is your home, a commercial office, or a rural outbuilding, the quality of your roof tells the story of your asset's value. A metal roof will help you weather storms and keep extreme temperatures at bay.
Metal Roofs for Lasting Value
Penticton is our home! We are uniquely experienced in installing metal roofs. Our Nielsen Roofing team has generations of experience and we've seen everything Mother Nature can throw at us.
B.C. has a unique
biosphere
. We have the only semi-arid desert in Canada and can experience some of Canada's highest temperatures. Earlier this year, it was a B.C. location that hit 40 degrees Celsius first in the season. And after an unseasonably warm early fall, we suddenly moved into our skiers' paradise faster than our cold and flu resistance could handle.
Did you know a metal roof can provide enduring protection from our wild temperature and seasonal fluctuations? And only
a metal roofing expert
, like Nielsen Roofing, can ably install a roof that will last.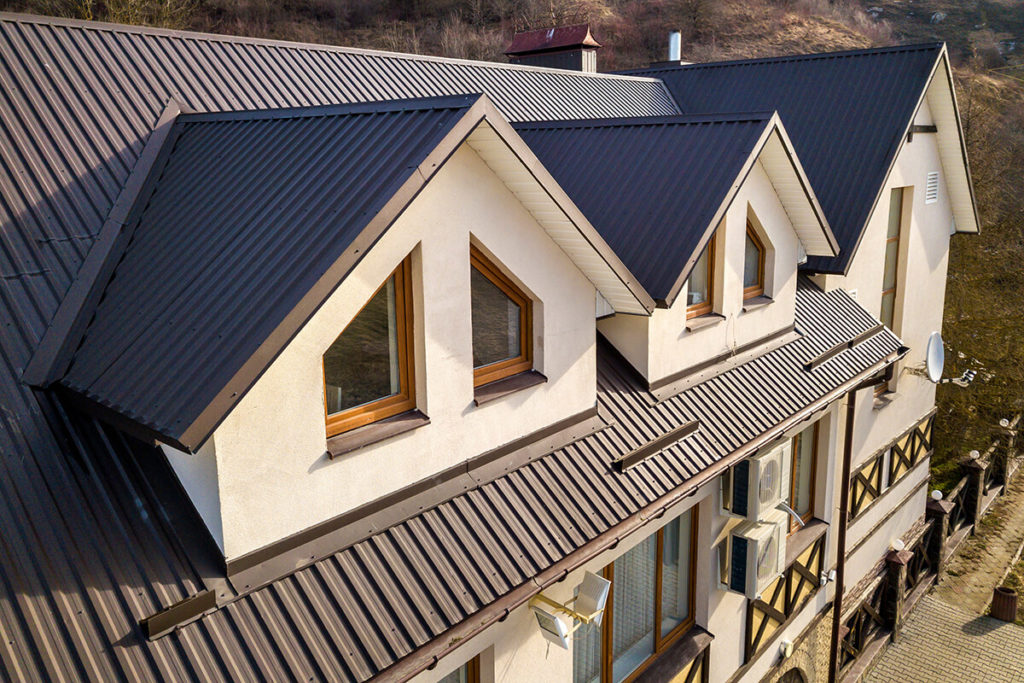 Roofing to Maximize Interior Temperature Control
An important factor affecting your building's energy bills, positively or negatively, is the quality and type of your roofing material.. Reflective metal roofs can
save you up to 30%
on your heating and air conditioning expenses. There are so many surface materials to choose from – any many colours! plus Waiting to replace an outdated and aging roof is a sure-fire way to siphon off your hard-earned money year-round.
Now is the best time to plan for your new roof. Call or email our roofing experts at
Nielsen Roofing & Sheet Metal
today and get the ball rolling for cost savings and interior comfort next season. You won't need to worry any more, with a roof that's going to last.